SplineCam: Exact Visualization and Characterization of Deep
Network Geometry and Decision Boundary CVPR 2023 Highlight
Video: Evolution of the partition formed by a depth 5 and width 10 binary classifier MLP, while training on two circles (left) and two moons (right). Dark red line denotes the learned decision boundary, and black lines denote the region boundaries. Norm of the region-wise slope parameters is used to color each region.
Abstract

Exact Visualization of DNN partition geometry
Video: Exact computation allows visualizing partitions upto machine precision. Here we are zooming into the partition of a randomly initialized MLP.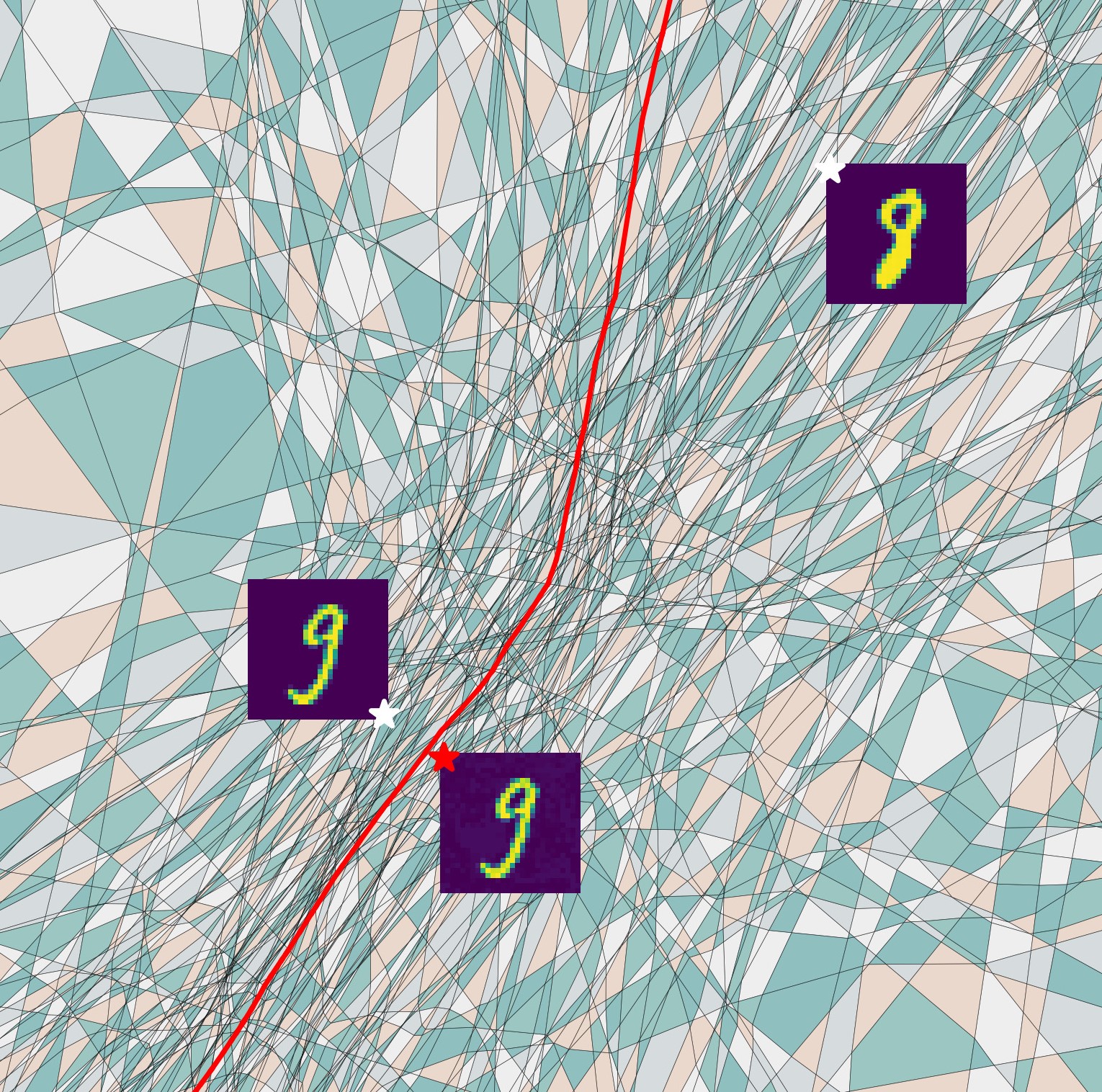 Video: (Left) SplineCam can be used to monitor changes in the learned function during training. Here regions are colored by the norm of their slope. (Right) Visualize and compute the margin of adversarial examples from the decision boundary. Here the red star corresponds to an adv. example generated via PGD. Regions colored randomly.
Monitor Evolution of Decision Boundary During Training

Fast Computation of Partition Geometry

Characterize Input Space Regions via Partition Statistics